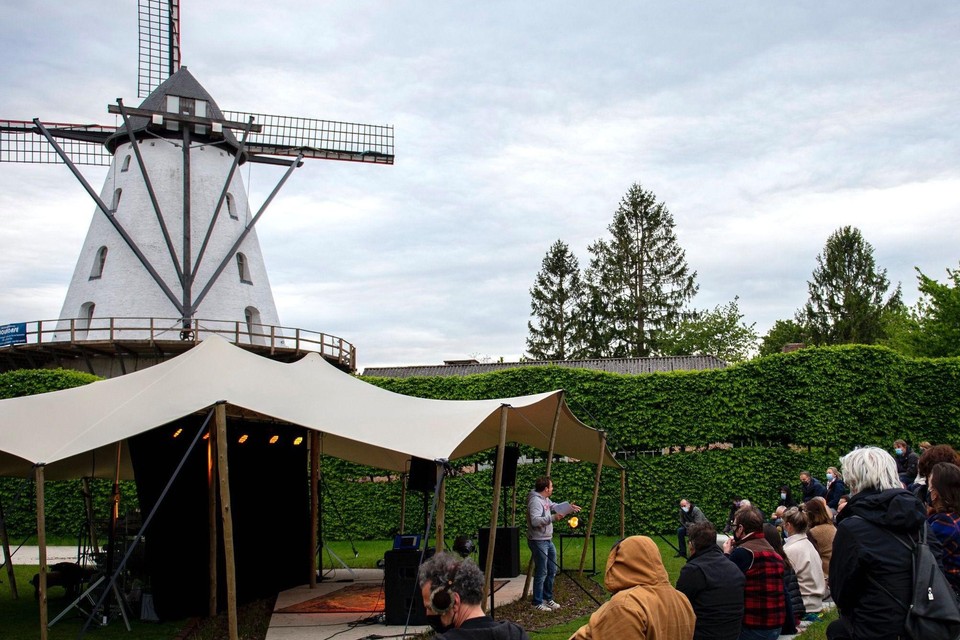 In addition to Den Steenen Molen at Boechout, there will be a series of spaces for open-air performances this spring. Tuesday will be the start of weeks of music, theatre and children's performances at Wiebelplein.
†
Last spring, between the two corona waves, the city government organized a number of performances at this location. The concept is now carried on by Wouter Immers or Wally, who will have their first show on Tuesday. "He writes and sings, among other things, horizon From Travel LeMC. Together with two musicians, this Boechoutenaar brings an intimate and acoustic set. IALMA, made up of four women, was also a winner.They will release their album on June 9th Camino: Santiago in Brussels Chosen as World Music Album of the Year", explains Mayor Koen T'Sijen (PRO).
For theatre lovers, storyteller Johan Petit features It's still possible now and the theatre FroeFroe with UFO to Vibel Square. Stand-up comedies by Roosje Pertz, Soe Nsuki and Warremma should not be missed.
"Warre Verlinden is only 18, but he's a man to watch. Roosje is one of the youngsters on Michael Van Peel's 2019 tour, and Soe Nsuki tells us about the lives of millennials in their 30s. Daytime Tin Can Alley On June 14, ex-Hooverphonic, Boris Van Overschee and Sebastian Leye will present their new project Maru Maru", adds Erik Van Der Velden, consultant for cultural communication.
Other performances to look forward to include Desguin Quartet Sunrise on June 7, Senne & Lokko on May 31 and Paspoppen for 6-year-olds on June 12 by Tom Schoonooghe and Bas Westerweel. Stefan Dixon will perform Afrivlaams on June 16th, a fusion of African and Flemish classics.
Buy tickets and inquire about the full programme at boechout.be/vooruit.